Events , Incident & Breach Response , Security Operations
Attack and Defend - Break Down the Attack Phases, Expose Their Weaknesses and Defeat Them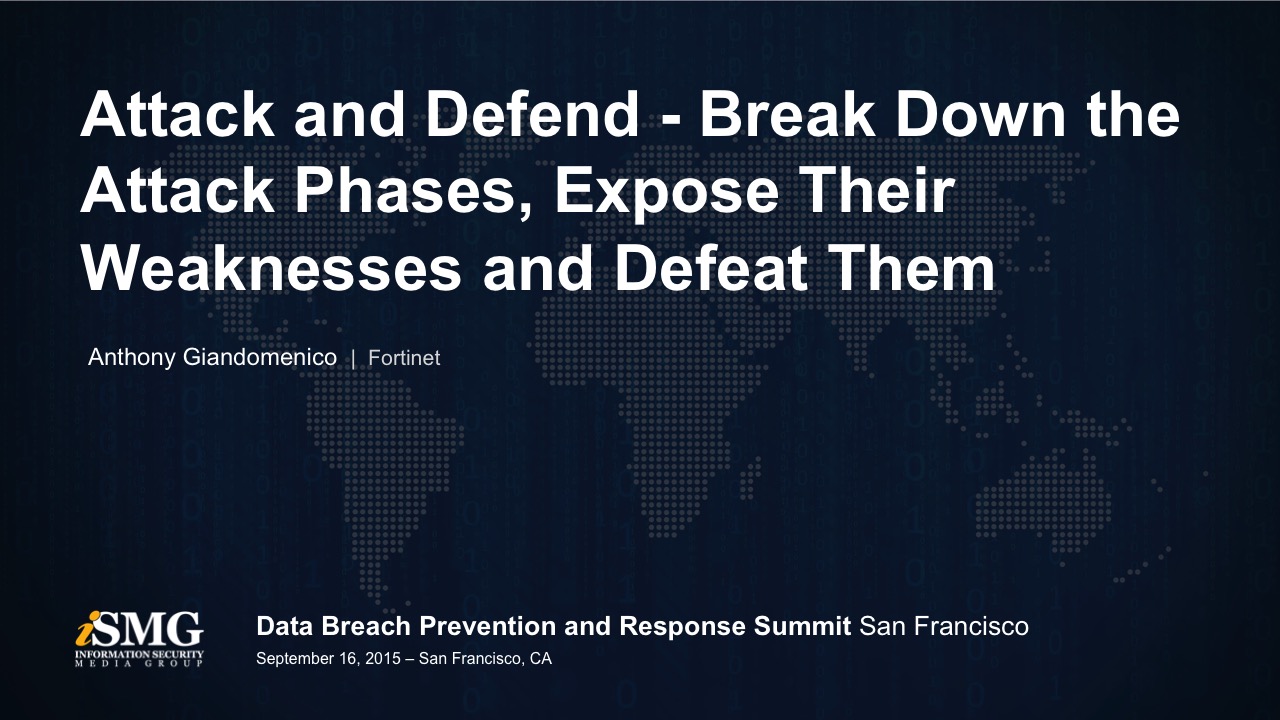 As company networks continue to grow in size and volume, cyber-attacks also continue to grow in sophistication which makes it very difficult for organizations to defend their critical assets, often times merely reacting to the threats as they occur. We are clearly losing the cyber battle.
To successfully defend our cyber assets whether from a Nation State or Organized Crime companies need to understand the attacker and defender lifecycle. An effective defensive posture requires a company to have an understanding of their adversaries, of the battlefield and of their own strengths and weaknesses. This presentation will break down the phases of the attacker and defender life cycle with an overview of the adversary's tactics, techniques and procedures.
Additional Summit Insight:
Hear from more industry influencers, earn CPE credits, and network with leaders of technology at our global events. Learn more at our Fraud & Breach Prevention Events site.