3rd Party Risk Management , Events , HIPAA/HITECH
Vendor and Partner Management - Delivering Services While Managing Security, Risk and Compliance - A Collaborative Case Study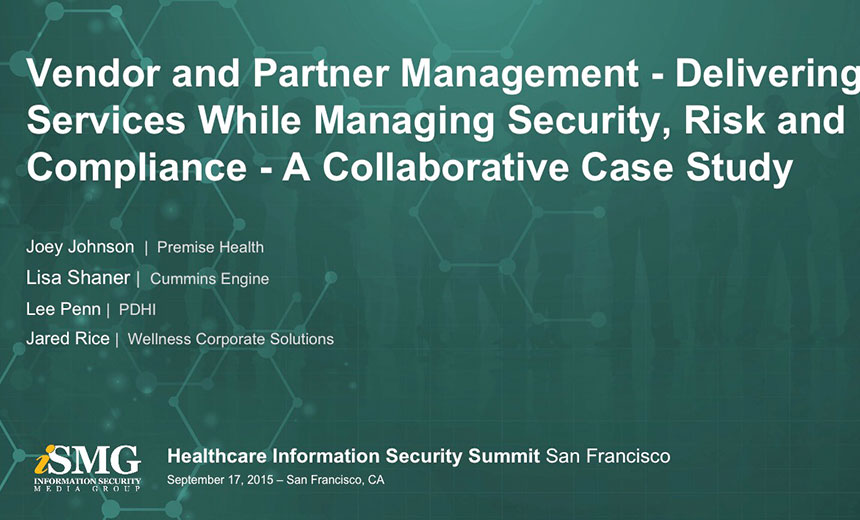 TThe secure sharing of information throughout the fragmented health service provider ecosystem presents a significant challenge. The multitude of relationships and interactions each present a requirement for effective security, risk and compliance management. The current mechanism for managing these requirements is a somewhat burdensome administrative task. In this session, we'll walk through a real world example of how a highly collaborative approach was taken to shorten and maximize the effectiveness of the process of delivering a wellness program to a fortune 500 company. See how the program provider, a mature client with a low tolerance for risk, the vendor provider and its sub-vendors, the wellness information platform provider and the biometric screening provider worked together to shorten the program delivery time, create the relationships required to implement and then maintain the program while improving transparency into the security, risk and compliance management aspects.
Additional Summit Insight:
Hear from more industry influencers, earn CPE credits, and network with leaders of technology at our global events. Learn more at our Fraud & Breach Prevention Events site.